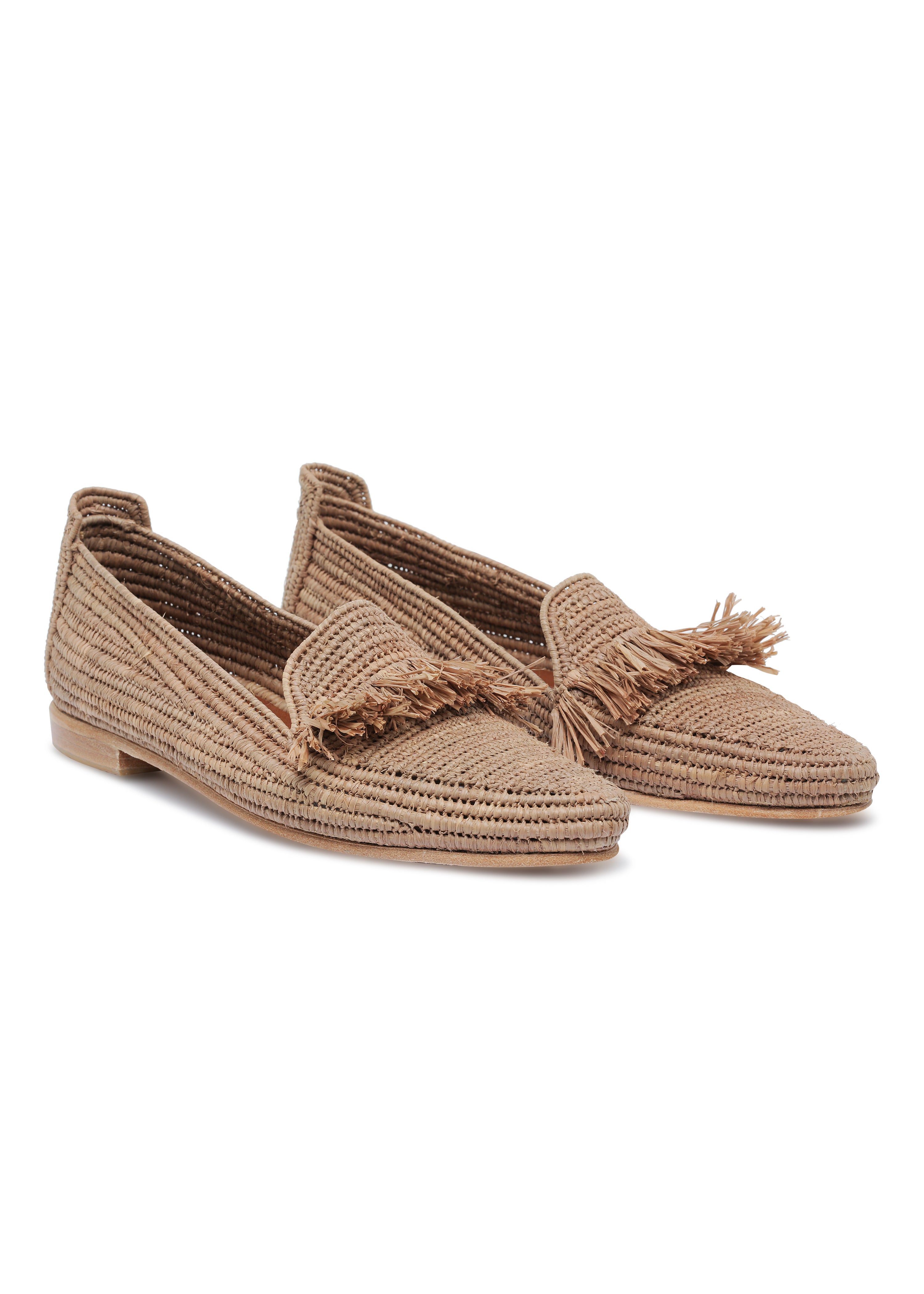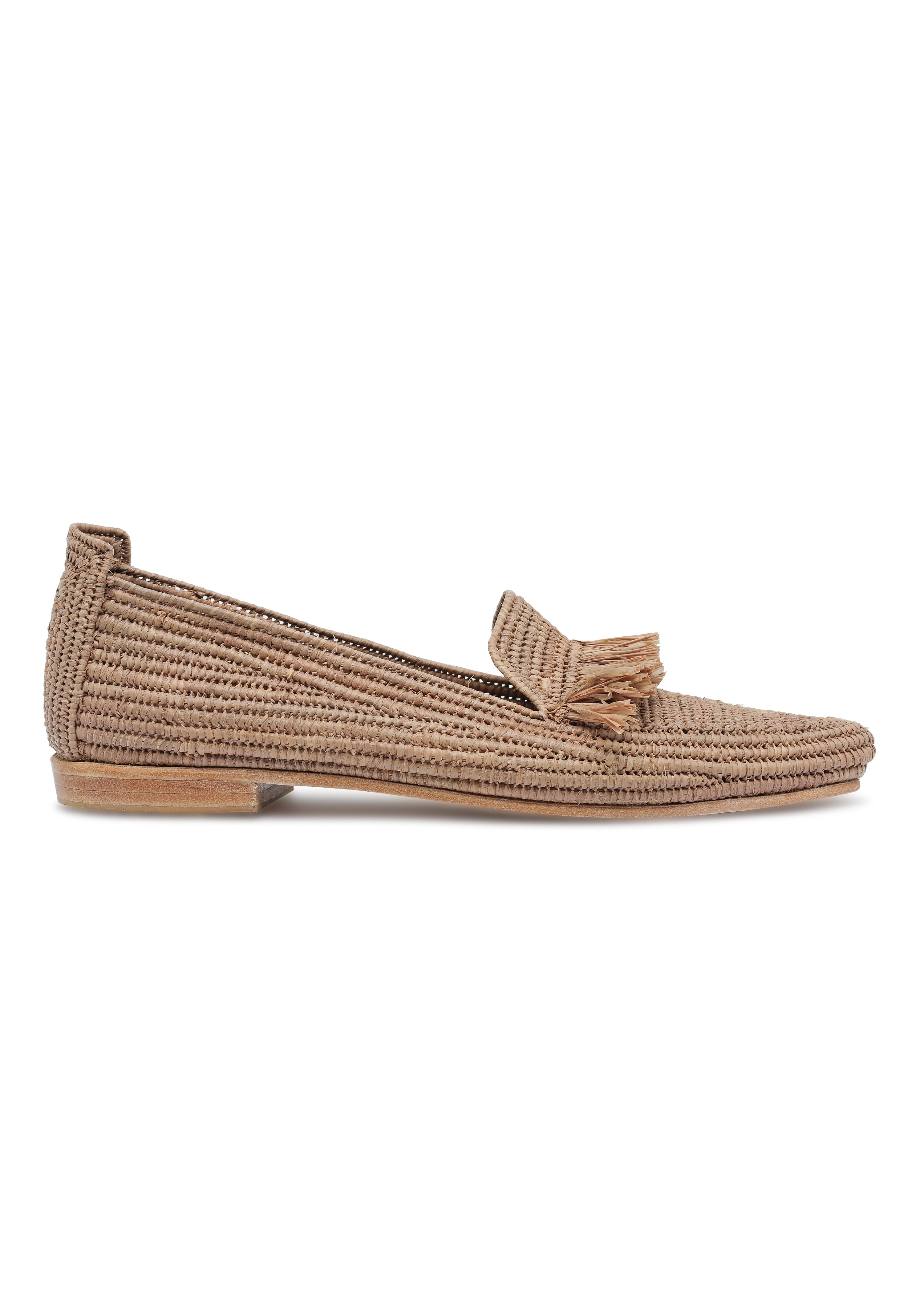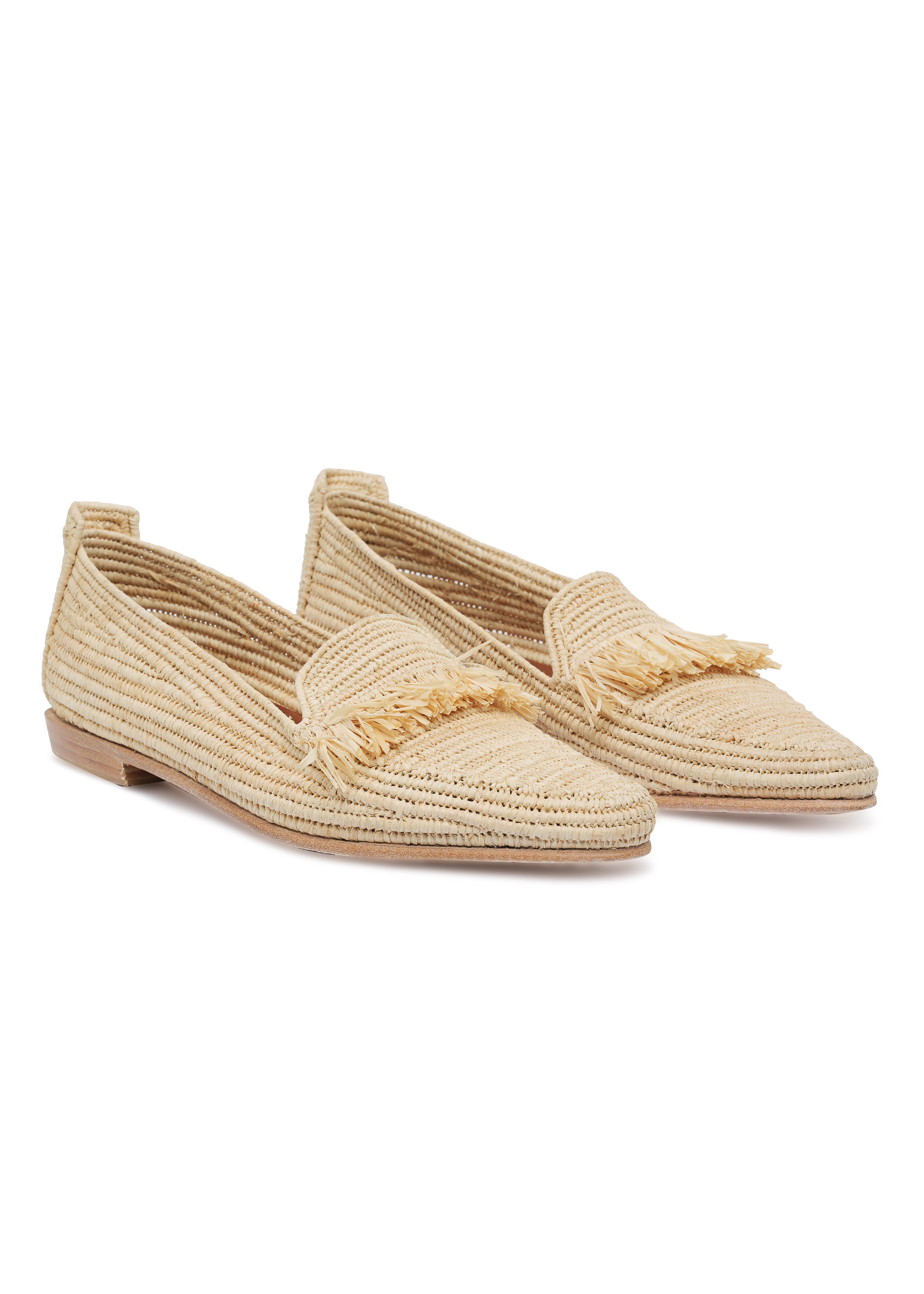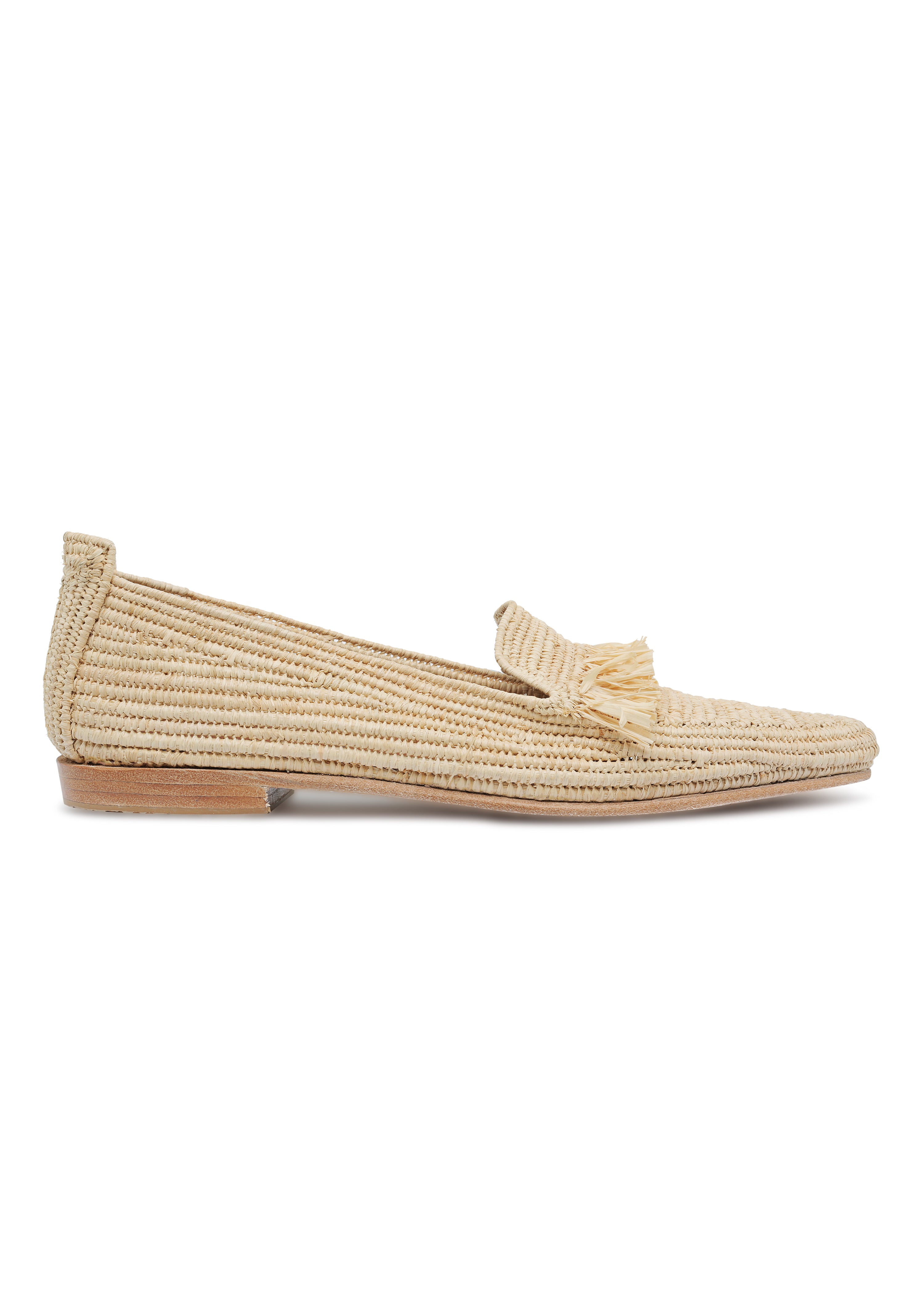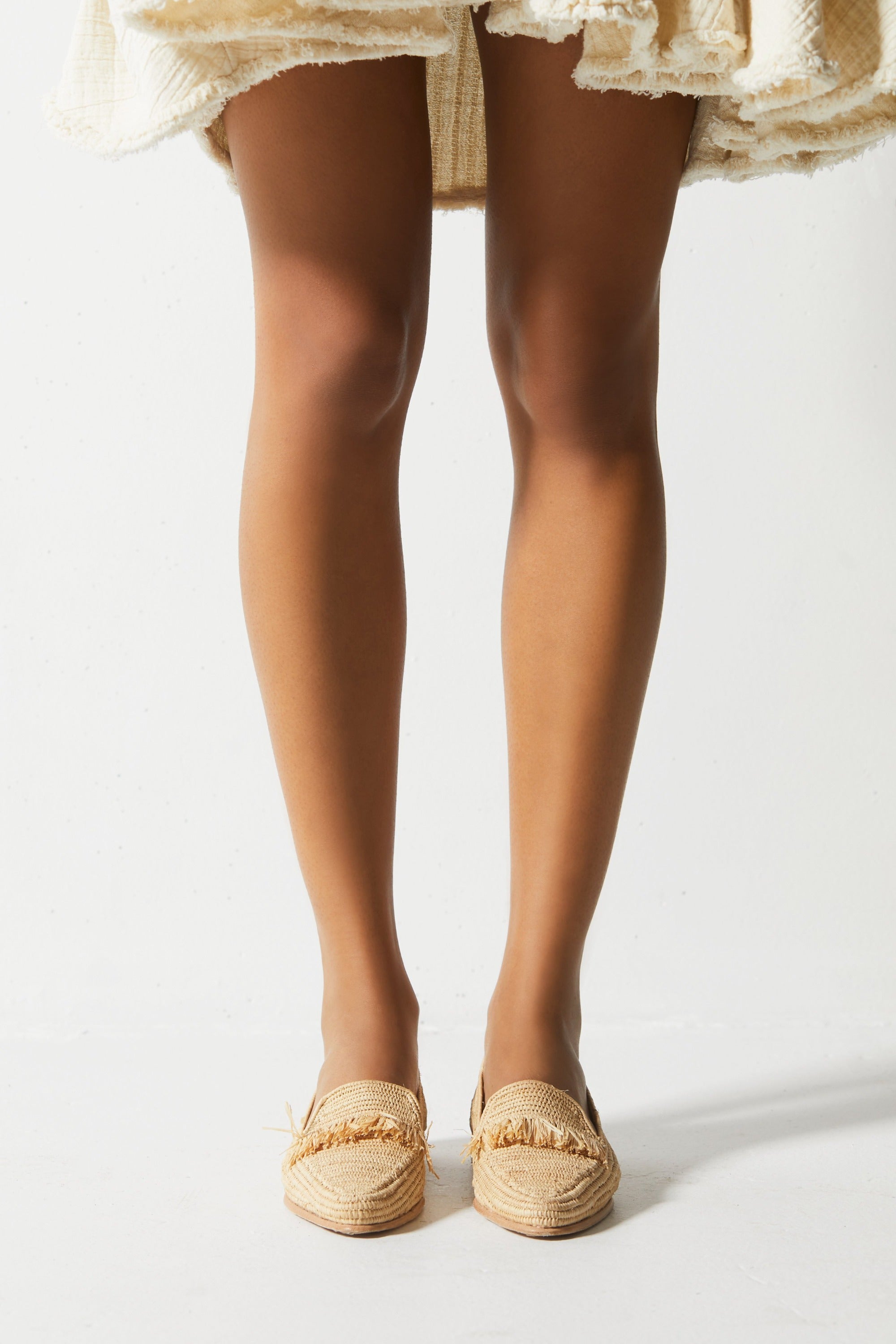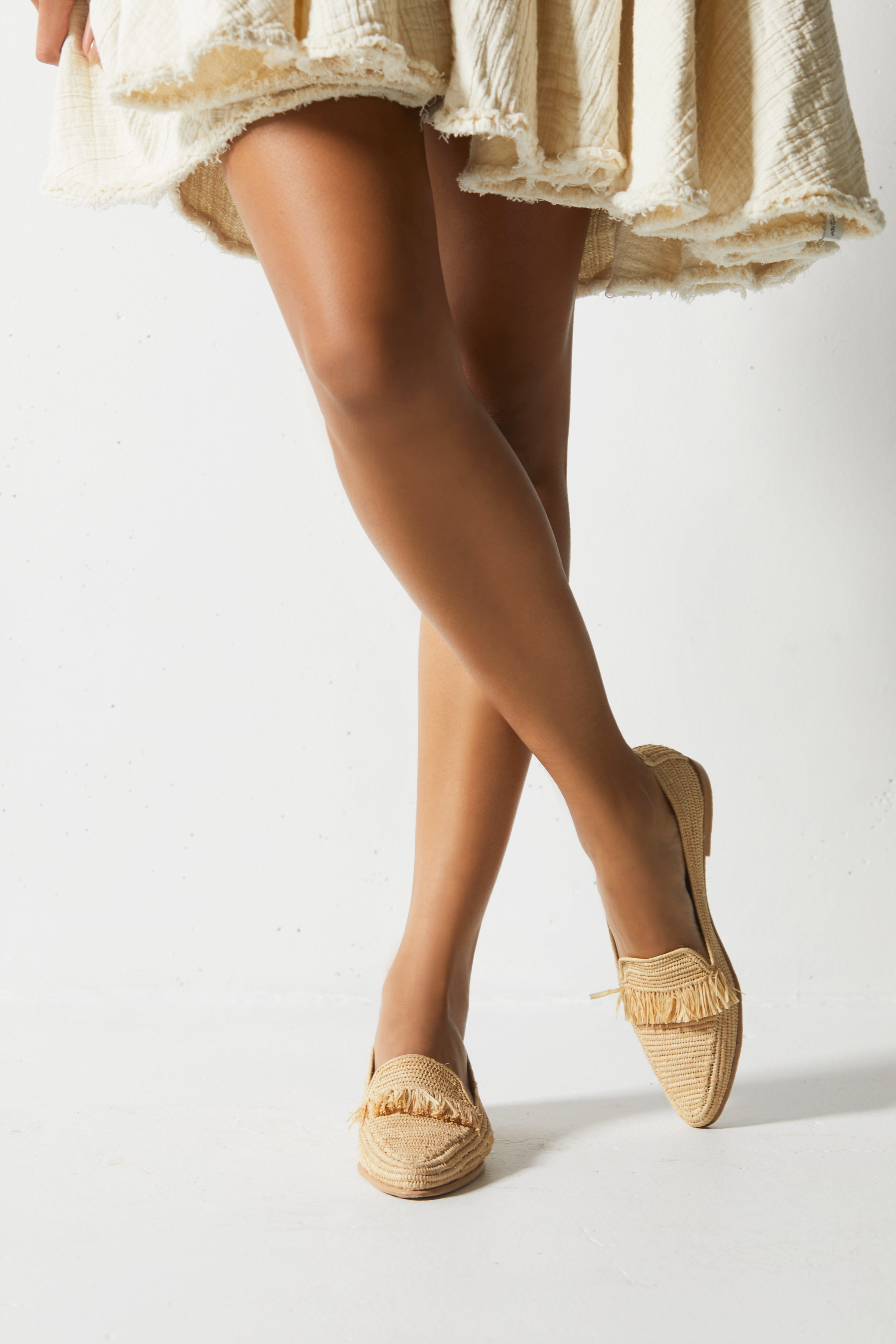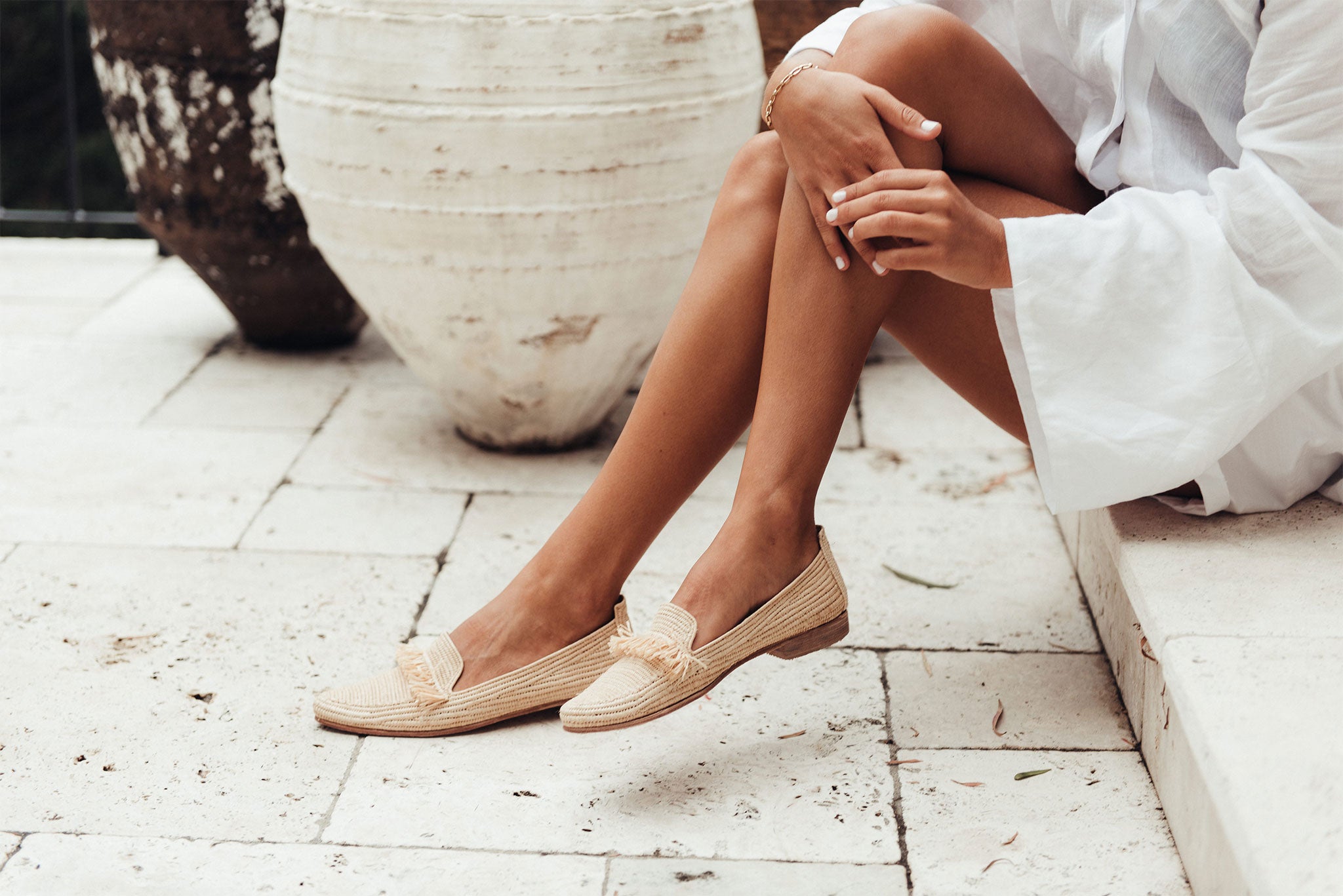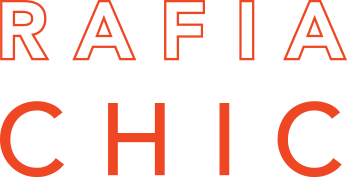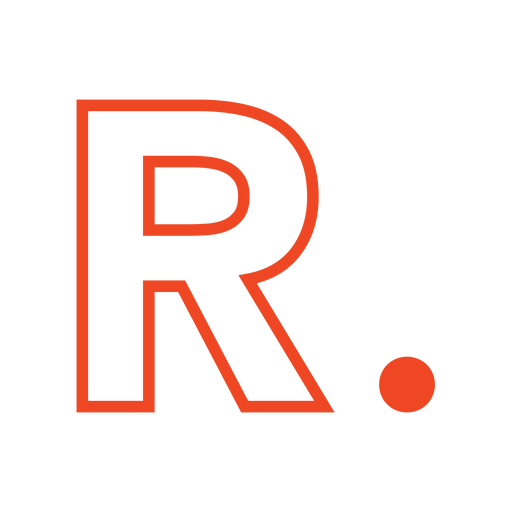 | U.S./Canada | China | Australia | Europe | Mexico | Japan | UK |
| --- | --- | --- | --- | --- | --- | --- |
| 5 | 35.5 | 5 | 35 | - | 21 | 2.5 |
| 5.5 | 36 | 5.5 | 35.5 | - | 21.5 | 3 |
| 6.5 | 37.5 | 7 | 37 | - | 22.5 | 4 |
| 7 | 38 | 7.5 | 37.5 | - | 23 | 4.5 |
| 7.5 | 39 | 8 | 38 | 4.5 | 23.5 | 5 |
| 8 | 39.5 | 8.5 | 38.5 | 5 | 24 | 5.5 |
| 8.5 | 40 | 9 | 39 | 5.5 | 24.5 | 6 |
| 9 | 41 | 10 | 40 | 6 | 25 | 6.5 |
| 9.5 | - | 11 | 41 | 6.5 | 25.5 | 7 |
| 10 | 42 | 12 | 42 | 7 | 26 | 7.5 |
x
Based on a classic loafer, our new fringed design will let your feet conquer the summer. The Ibiza delivers a classic natural weave, and adorns the Anika's extremely flattering shape with an added expression of textural intrigue.
 Hand woven by our female artisans, this shoe is true to size, if in-between sizes, customers should size up. Raffia has a natural resin allowing the strands to move and shape with your foot, and stay true to its shape.
Available in MOCHA and NATURAL.
Other colours available by custom order. Please email office@rafiachic.com