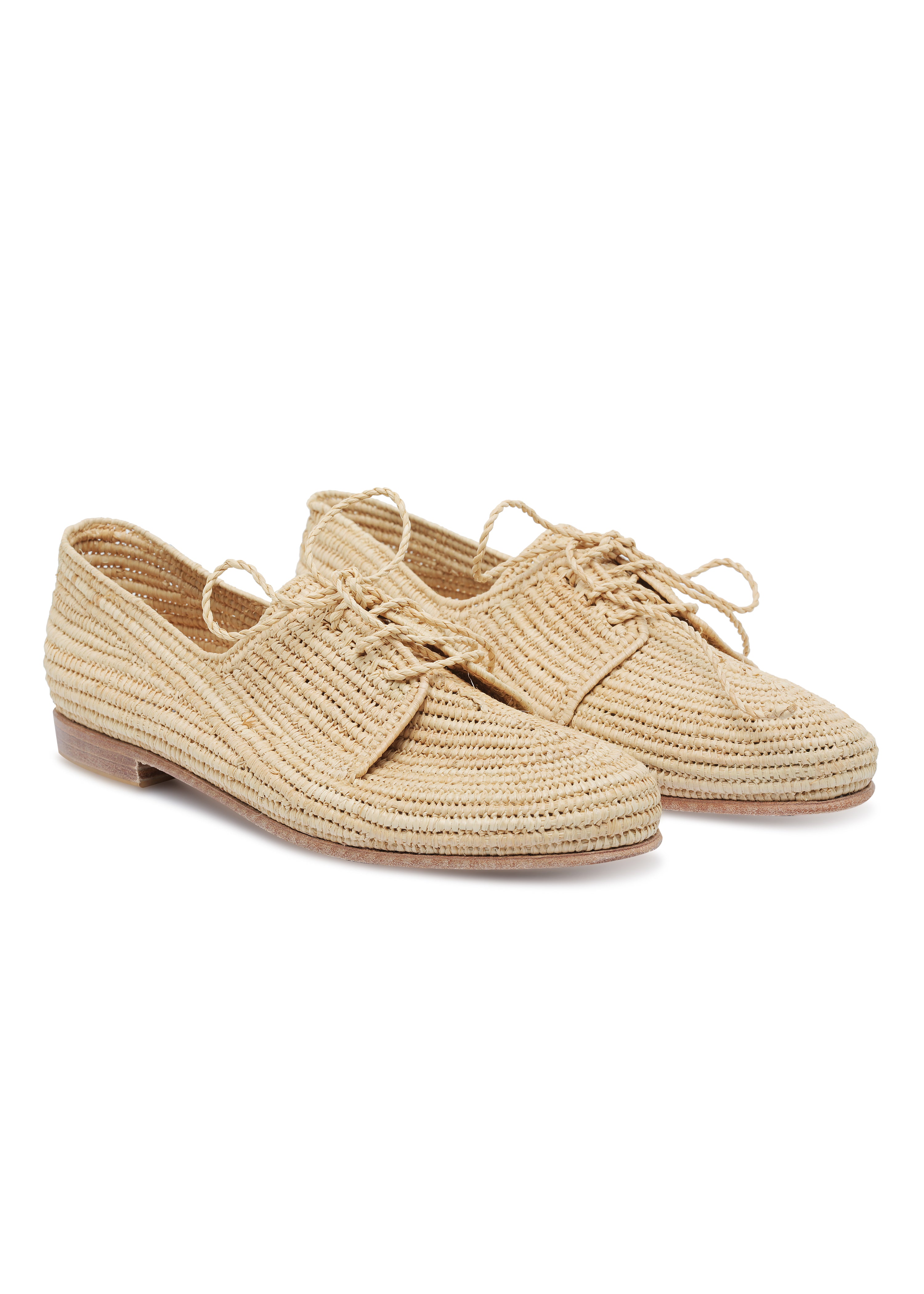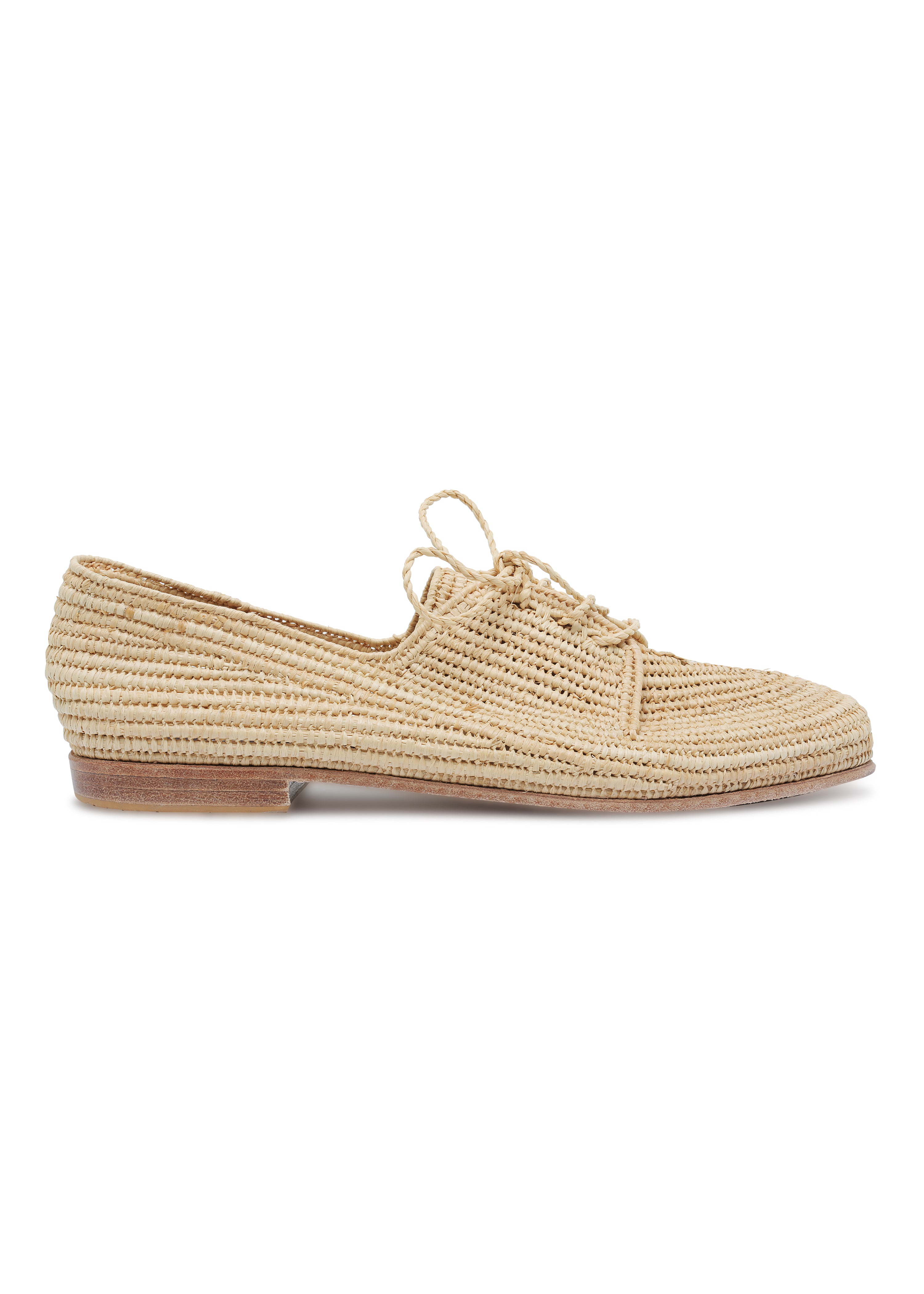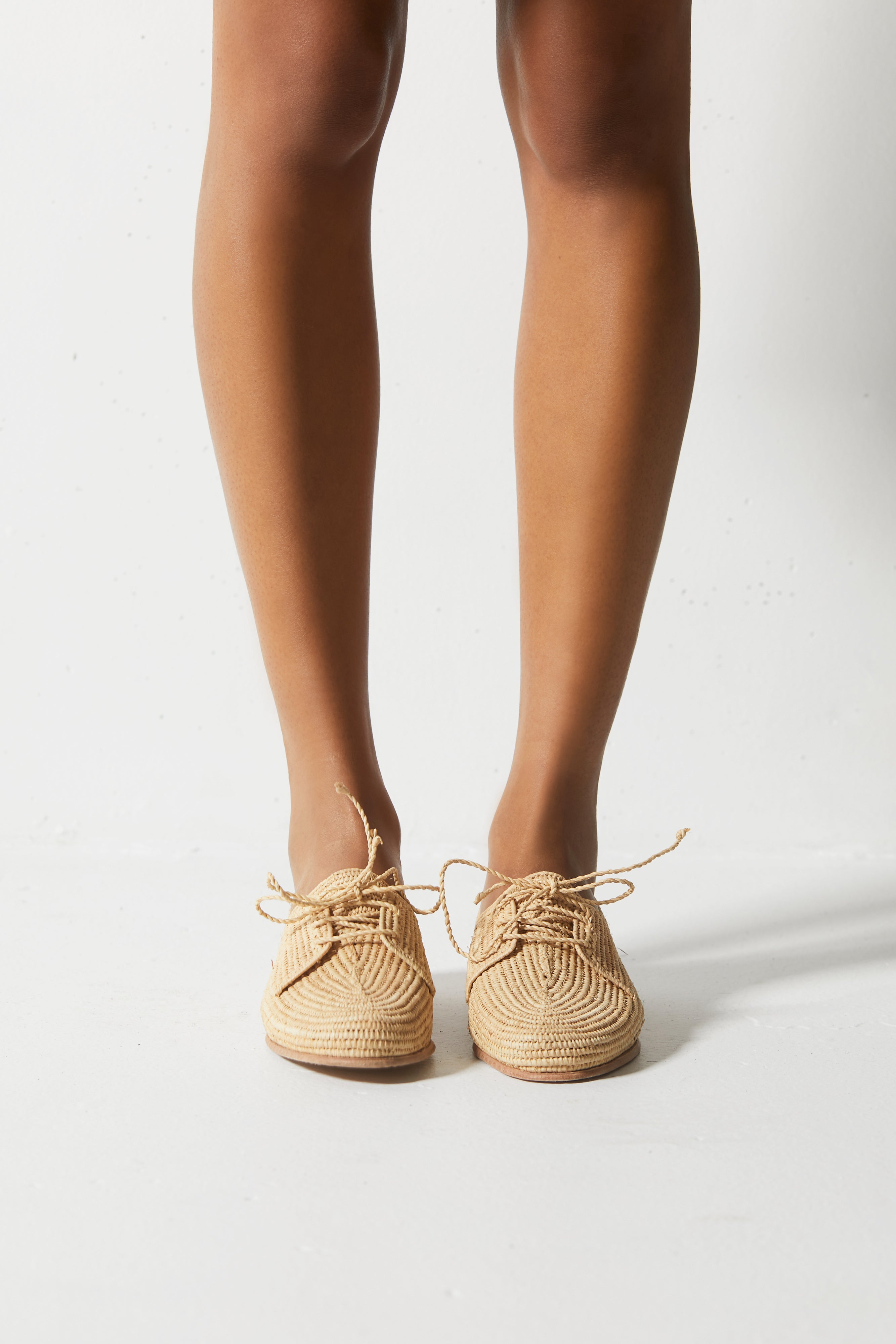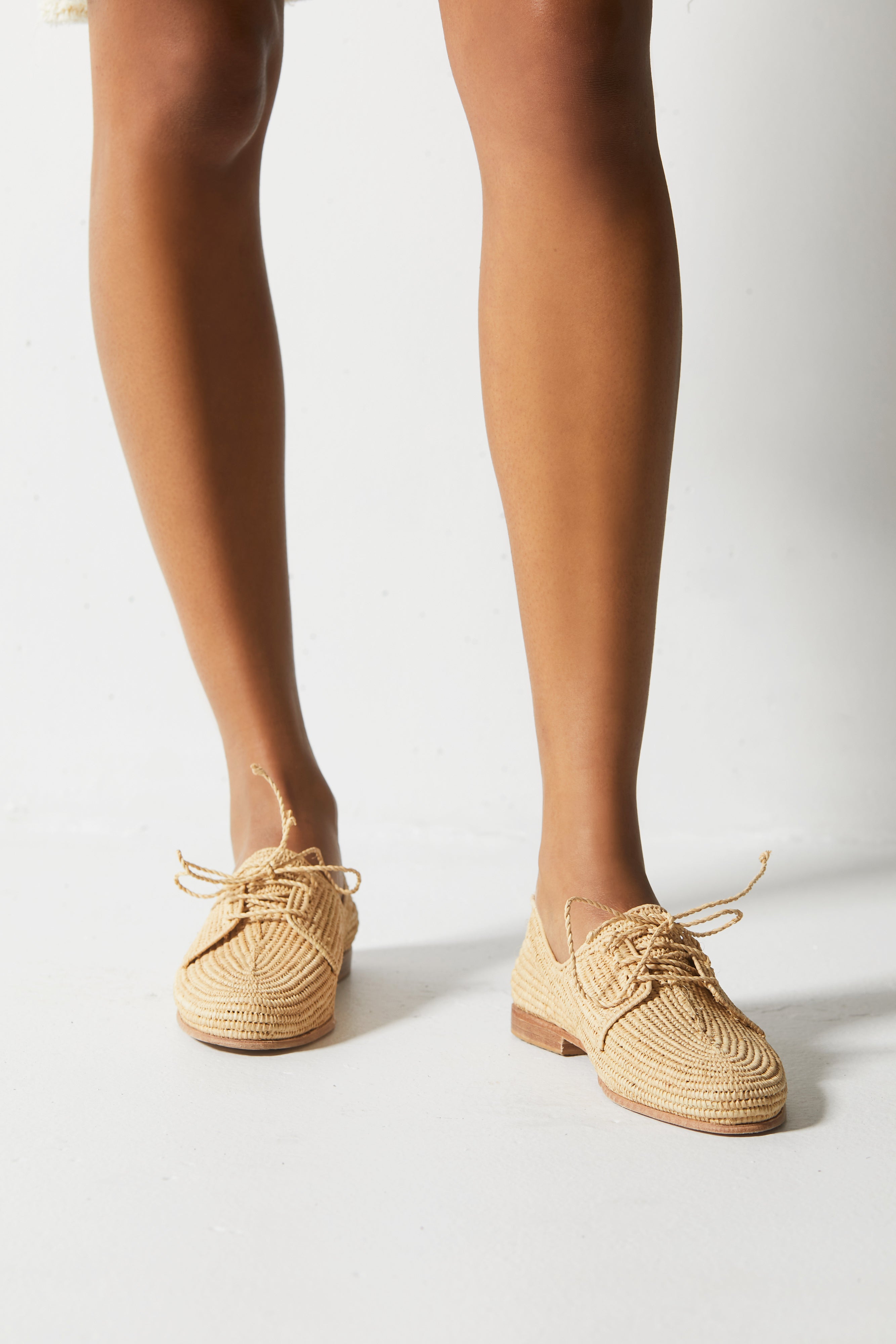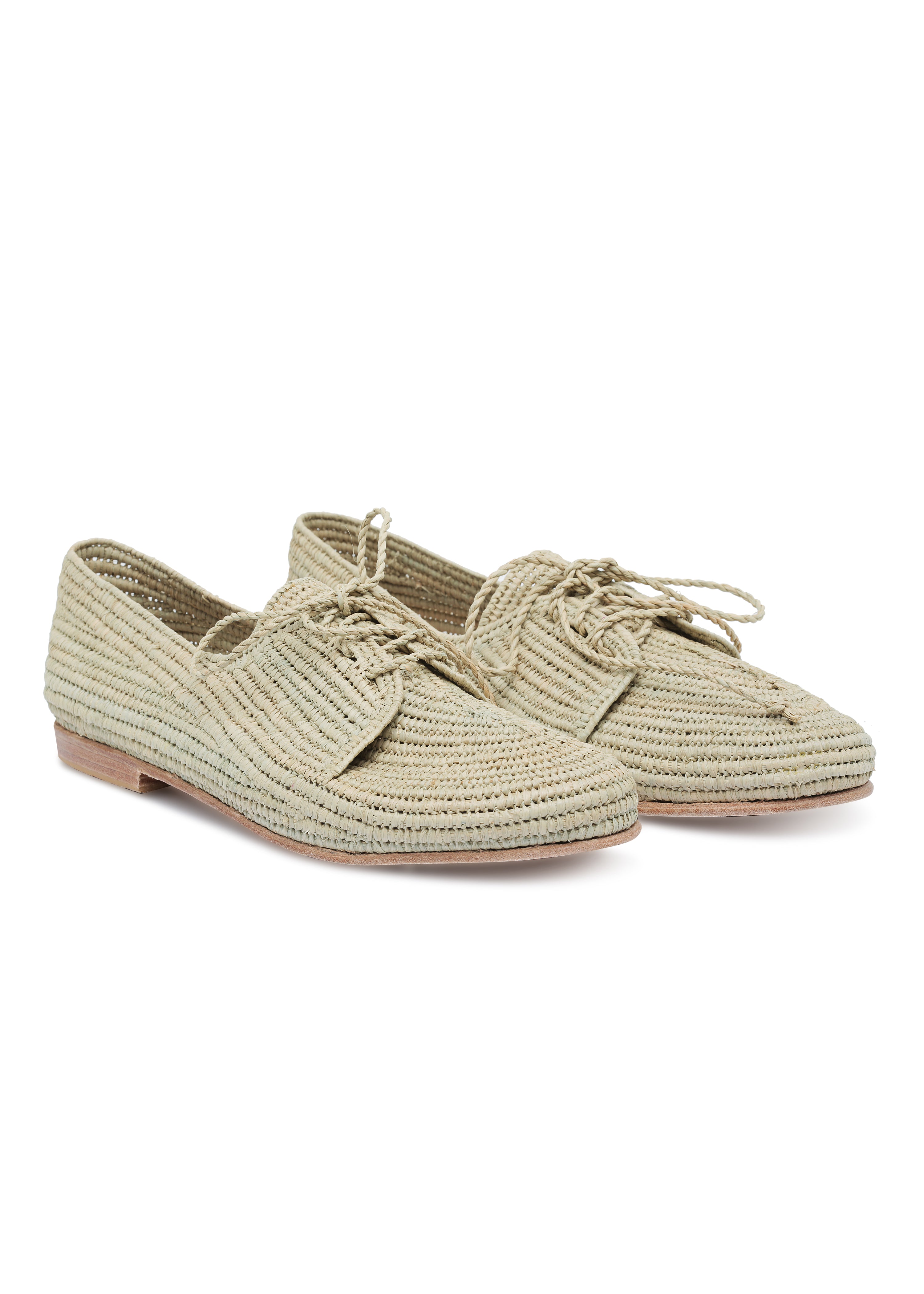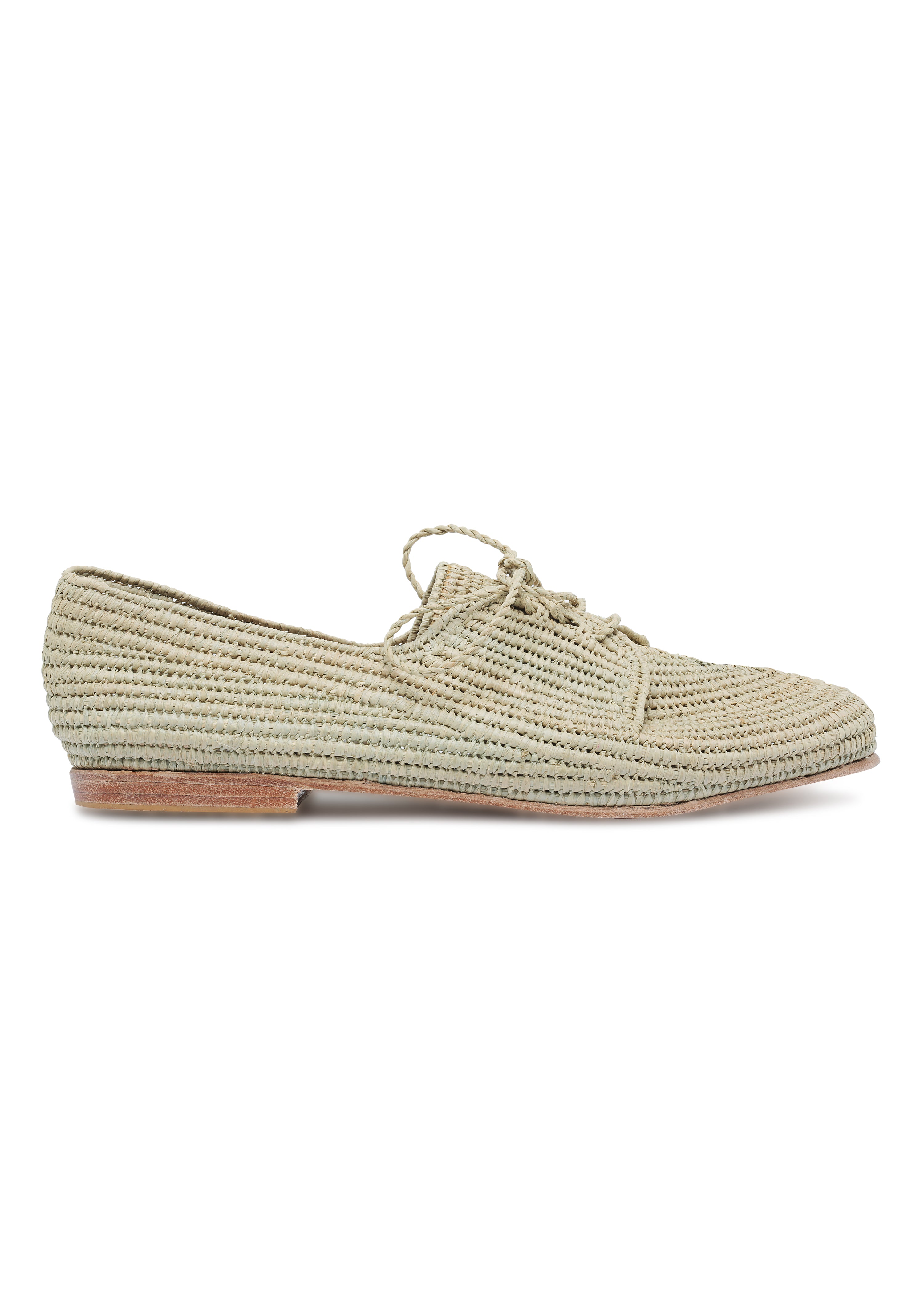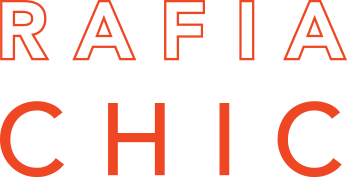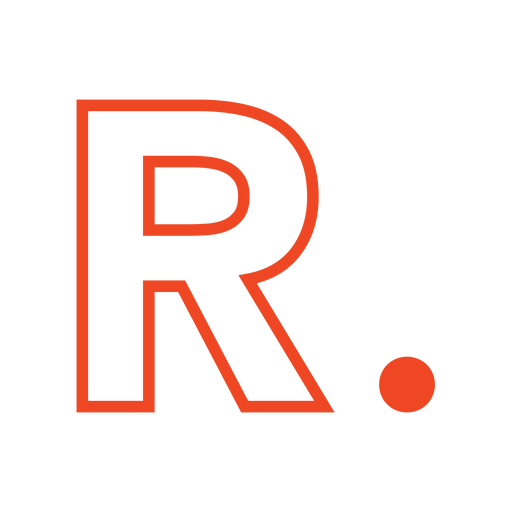 | U.S./Canada | China | Australia | Europe | Mexico | Japan | UK |
| --- | --- | --- | --- | --- | --- | --- |
| 5 | 35.5 | 5 | 35 | - | 21 | 2.5 |
| 5.5 | 36 | 5.5 | 35.5 | - | 21.5 | 3 |
| 6.5 | 37.5 | 7 | 37 | - | 22.5 | 4 |
| 7 | 38 | 7.5 | 37.5 | - | 23 | 4.5 |
| 7.5 | 39 | 8 | 38 | 4.5 | 23.5 | 5 |
| 8 | 39.5 | 8.5 | 38.5 | 5 | 24 | 5.5 |
| 8.5 | 40 | 9 | 39 | 5.5 | 24.5 | 6 |
| 9 | 41 | 10 | 40 | 6 | 25 | 6.5 |
| 9.5 | - | 11 | 41 | 6.5 | 25.5 | 7 |
| 10 | 42 | 12 | 42 | 7 | 26 | 7.5 |
x
This is our first and original rafia brogue. This casual lifestyle shoe is lower cut than the Marrakech brogue and features an all-over classic weave.
Hand woven by our female artisans, this shoe is true to size, if in-between sizes, customers should size up. Raffia has a natural resin allowing the strands to move and shape with your foot, and stay true to its shape.
Available in NATURAL and SAHARA.
Other colours available by custom order. Please email office@rafiachic.com